Dr. Elias Demissie, PT — 2014 Happy Hill Farm Alumni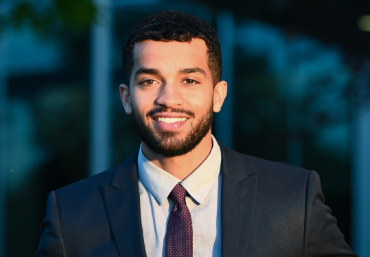 After graduating from Happy Hill Farm, I attended Hardin-Simmons University, located in Abilene, Texas. I graduated Magna Cum Laude with a Bachelor of Science degree in exercise science in 2018. I further continued my education at the University of North Texas Health Science Center, where I earned my Doctorate in Physical Therapy in May of 2021.
I am currently working in Dallas, Texas, as a Doctor of Physical Therapy, predominantly working with the orthopedic population. I treat patients with a wide variety of musculoskeletal pathologies, post-operative deficits, and injuries. I love helping people return to their passion without any pain or restrictions.
I would not be where I am today if it was not for my time at Happy Hill Farm. The people I encountered, and the lifelong friendships I have built at the Farm, have inspired me to be the person I am today.
I will never forget snow days on the Farm, where everyone was sledding down the hills and spending all day outside together. One other thing I will never forget is playing football at Happy Hill Farm and making it to the State Championship game. Despite the outcome, it was a great experience. Happy Hill Farm has not merely given me lifelong friends/family but has also guided me in finding the person I am today. I would not change this for anything.