Marko Vulovic — 2016 Happy Hill Farm Alumni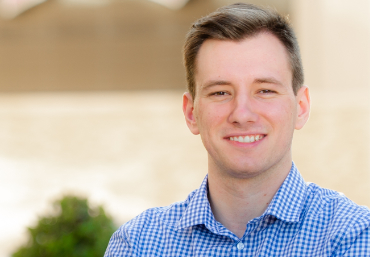 I came to the United States seven years ago. Coming here by myself was the most challenging part of my life, but luckily, Happy Hill Farm welcomed me with open arms like I belonged here and made the transition so much easier. My time at Happy Hill Farm was unique and unforgettable. There is no place like the Farm.
After I graduated, I was blessed by being able to attend Texas Christian University. I can proudly say that as of this May, I have graduated from TCU with a degree in Computer Information Technology. Following my graduation from TCU, I have accepted a full-time offer at PioneerRx, a pharmaceutical software company in Irving as a hardware installer and a software trainer. I am beyond thankful for this opportunity and cannot wait to start working with them.
Studying at TCU and gaining all of this experience for my future was great, and I couldn't be more thankful for that. But none of this would be possible without you and your donations to Happy Hill Farm.
Your support changes lives — especially for an international kid like me. I would like to personally thank you for your continued support. Without you, these things wouldn't happen. God bless, and go frogs!