Casey Williford — 2014 Happy Hill Farm Alumni & Valedictorian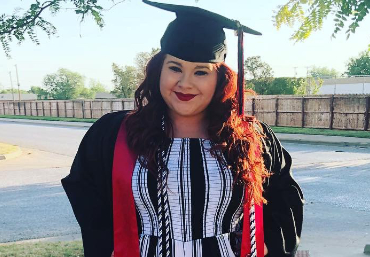 After my dad passed away and my mom went to prison, I squandered most of my Junior High years bouncing between houses with various friends and family members and getting in trouble while struggling to settle into my new and different life. Although I had excelled in school and sports previously, when tragedy struck, the burdens of change and survival began to overtake the luxury of passion and education. I knew what I was capable of, but I lacked the tools, motivation, and discipline I needed to achieve my goals.
Happy Hill Farm provided all the tools, motivation, and discipline I needed to excel, and they didn't stop there. They also spoiled me with the home, the support, and the love I never knew I needed. With Happy Hill Farm's support and encouragement, even through my many struggles on and off-campus, I reached goals and milestones I never thought possible.
I graduated from Happy Hill Farm in May 2014 as Valedictorian. I immediately started at Texas Tech the following month as a Terry Scholar and went on to excel through the Honor's College, the Student Government Association, and even studied abroad in Norway for a whole summer! I graduated from Texas Tech University in 2018 with a Bachelor's Degree in Supply Chain Management . . . the first graduate in my family and one of only about forty students admitted into the specialized program that year.
After graduation, I accepted a Manager in Training position with J.B. Hunt Transport. I have since moved up with the company as an Operations Supervisor, then an Operations Account Manager I, and I am currently an Operations Account Manager II. I recently celebrated three years with the company.
In the near future, I hope to continue to grow at J.B. Hunt, continue to give back to Happy Hill Farm through monetary and time donations, and maybe even go back for my Master's Degree. I am so thankful. I would never be where I am today without the generous love and support from Happy Hill Farm and all of the wonderful people I met along the way!
Thank you HHF for helping me become the best me I can be!