A New Generation of Students — Tomorrow's Leaders for a World in Need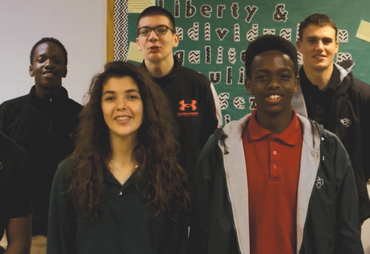 Recently, Happy Hill Farm held our second annual Virtual Telethon to celebrate the kids' lives being transformed through the support of friends like you. And to say it was a success would be an understatement!
The goal of this year's telethon was to reach $150,000 so that we can welcome 16 new boys to the Farm in the Fall. And since one group of generous friends had built excitement before the telethon by stepping forward with $52,000 in matching gift funds, the energy in the air was palpable when cameras went rolling the evening of April 7!
If you were able to jump online for any of the telethon, you no doubt saw the many kids whose lives have been forever changed through what God is doing at the Farm. Of course, many of them have graduated and gone on to lead lives of outstanding character and integrity.
But there are almost 200 kids attending school at Happy Hill Farm right now who are still being molded to reach their God-given potential. And we're excited to share the story of three of these students with you today.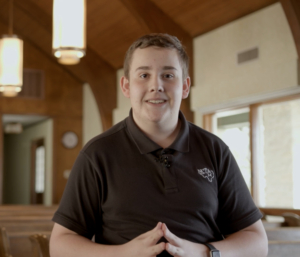 Calvin: "Before I came here… I did not know God"
"Hi, my name is Calvin, and I'm a student at Happy Hill Farm. I get to play the bass at the chapel on campus, and I don't even have words for this place. It is very beautiful with a beautiful view outside.
I've been here for four years, and the thing that I really love about Happy Hill Farm is being able to worship God and being able to learn more about Him in practical and spiritual ways. Before I came here, I was a really rebellious child. I did not know God. I didn't know how to follow God. And ever since I've been here, I have grown to learn, to be kind, and to be patient with people. And it's been a really good experience.
In the future, I definitely want to go to college. I want to study computer science and maybe while I'm at college, be able to minister to people."
---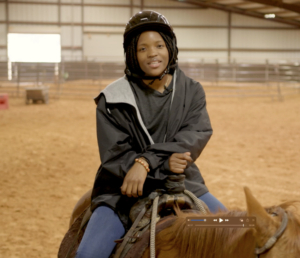 Benedicte: "I want to say a big thank-you to everybody who's made all of this possible for me"
"Hi, my name is Benedicte, and I'm from Cameroon. I've been at Happy Hill Farm for about three years, and I love being able to ride horses at the horsemanship center. It's my happy place.
I love being in the house with the other girls, and the one thing about the school that I enjoy the most right now would be whenever we have different activities where everybody at the Farm joins in, like the 5K. It makes me feel like we're all a family.
I want to say a big thank-you to everybody who's made all of this possible for me."
---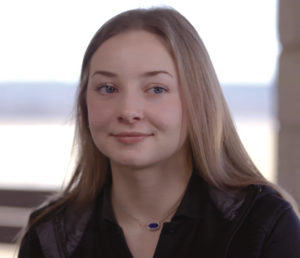 Lindsay: "Happy Hill Farm has really helped build who I am"
"Everyone here is actually interested in the best for you. It might not seem like it at first, but the people here want to help you towards being better in the future. And I just want to say thank you so much for the opportunities that the other students and I have been blessed with.
People don't often get these kinds of opportunities, and Happy Hill Farm has really helped build who I am and helped me decide what my future wants to look like. So thank you very much."
Calvin, Benedicte, and Lindsay are just three of the thousands of kids whose lives have been forever changed at Happy Hill Farm because of friends like you. So thank you again for your gifts and prayers, which God is using to transform the lives of so many high-potential kids from low-opportunity situations. Here's to the next 50 years of impacting young lives together!
DID YOU MISS THE LIVE TELETHON?
It's not too late to watch the 2022 Telethon and see the kids at Happy Hill Farm in action. Visit our Telethon recap page at HappyHillFarm.org/telethon — where we provide links to each segment from this year's show — so you can watch your favorite parts from the telethon.